We're a land of immigrants–that goes for athletes too. A crop of talented new citizens hope to bring home Olympic gold for the U.S.
A life-size bronze statue of Yueling Chen, the first Asian woman to win a track-and-field gold medal in the Olympic Games, stands in the town square of Tie Ling, a rural town in northeast China. Typically, such monuments are reserved for Chairman Mao or for the nation's other deceased heroes, not for a plucky, ponytailed 19-year-old racewalker in a singlet and shorts.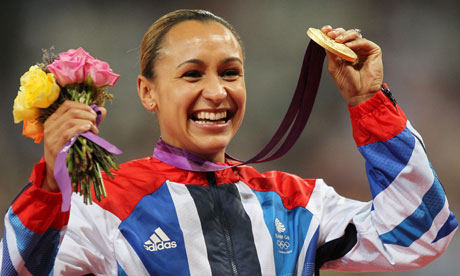 When Chen returned from the Barcelona Olympics in 1992 with a historic medal in the inaugural 10K racewalk, she became an instant celebrity-Mary Lou, Tara and Mia all rolled into one. Parades welcomed her; the government showered her with cash and gifts, which she shared with her seven siblings and parents, who are retired farmers. Two documentaries, viewed by an estimated 900 million people, were made about her life. When the statue of Chen was erected in Tie Ling, so many admirers tried to touch it that officials had to put up a protective fence to keep the detail from being rubbed bare.
Despite her newfound fame and fortune, Chen wanted to live in the West. As an elite athlete, she had endured a training regimen so oppressive and brutal that she ran away from camp several times before the Olympics (her coach always brought her back). Now she was eager to move to America, to learn English and to live an independent life. "To leave China if you are an athlete, your coach has to give his stamp [on visa papers], then your school, then your state," Chen says. "They all gave me stamps. I was shocked. Even the president of the Olympic committee gave his blessing. He told me, `You won for China. That is enough. Now you can go and do whatever you want.' I almost cried." when Chen left Beijing for California at the end of 1993, she knew only three words in English: "good morning" and "goodbye."
Six years later, Chen, 27, now the director of Asian marketing for a nutrition and skin care company in San Diego, is hoping to compete again in the Olympics–this time as an American. Although she hadn't racewalked since 1992, last year she decided to take it up again on a whim. "I thought, I'm not too old. I'll do it to challenge myself, to see what will happen," she says. "The first day, I went out and did a 6K. I felt so good I knew I could compete again."
But Chen, who currently ranks eighth among U.S. women in the 20K, is racing a bureaucratic clock to get to Sydney. She must be granted citizenship before July 16, the date of the Olympic track-and-field trials, in order to qualify for the American team. Chen is hopeful, having completed the necessary paperwork and the five-year residency requirement (only three years are required if the person is married to an American). But an application can take another year to wind through the maze of local and federal offices. "I don't want to think about what happens if I don't get it," she says. "I'm focusing on training."